Discover more from Kiko's Musings
A newsletter about people, culture, management, and strategy. From Francisco H. de Mello, founder and CEO, Qulture.Rocks (YC W18).
Inspiration for the holidays (and happy new year!!!!)
Unlocking Potential is a newsletter by me, Francisco H. de Mello, founder of Qulture.Rocks (YC W18)
Hey there!
So the year's coming to a close. What a tough year.
The first half of 2019 was brutal to me. Qulture.Rocks was performing below its potential, we had many "cultural" problems at the company (about which I hope to write in the near future), and we had to make some tough changes in our executive team that took a big toll on me. It wasn't all hardship, though: my wife became pregnant with our first daughter, Helena (you've seen pictures of her)!
By the second half of the year, things improved dramatically. The high turnover we experienced at Qulture.Rocks in the first half of the year turned out to have driven out people that were draining our energy and/or pulling their weight. We became a leaner and meaner org. And we all felt like a giant piano was taken from our shoulders. Then sales accelerated like crazy, we built a bunch of amazing features for our product, got better and better at serving them, and the year ended on a very very positive note.
We've also had our amazing daughter, Helena, and this has been an amazing experience for me. There's going to be a whole section on suggested readings below, but it's worth mentioning now that this essay by Paul Graham on having kids really captured something I had been feeling: that kids provide us with an incredibly high number of perfect moments.
So I'm glad to be resting a bit while the whole market seems to take a break. Funnily enough, I haven't been really able to unplug at other times of the year, when it seems that I'm away while everybody else is back at home working their asses off. Maybe that's something to be worked out in therapy.
Anyway, I have a couple of dense articles in progress but nothing ready to show you just yet. So I decided to gather a bunch of cool resources I'm consuming on my vacation and leave you with that :)
Some very cool tweets I've saved for you
I've been collecting some very interesting tweets with references to books to read, videos to watch, and even other tweets. Here're some of my favorites:
Many good old-school business books.
The 150 most important books to have at your library.
Videos that taught the most in 2019 to Tiago Forte, a productivity coach.
A great bunch of books about education and edtech.
---
Here're some articles I've been reading
Ben Thompson on Microsoft, Slack, and Zoom.
Joel Spolsky on strategy and complementary products.
Om Malik's interview with Brunello Cucinelli.
Paul Graham on how not to die.
Bill Barnett, who teaches product-market fit with Andy Rachleff at Stanford, on the importance of not growing mindlessly.
25 cognitive behavioral therapy techniques to improve your mental life.
---
Hey Kiko, what do you do in your time off?
I like to write some threads on Twitter. They are MUCH easier to write than articles because composing them requires a much lower level of effort. Sometimes I write them before I've written an article, so they serve as a draft or a backbone. Sometimes I write them after I've written an article, so they serve as a summary.
They are also an outlet for some stuff that wouldn't strictly fit here or on my zombie blog (turns out this has in fact become my blog).
Anyway, here are a couple of samples. Click on the widgets below to go to the thread on Twitter.
Thread #1: Network effects and moats
Thread #2: The user interface of a shower faucet
---
Here's also a very interesting book I'm reading: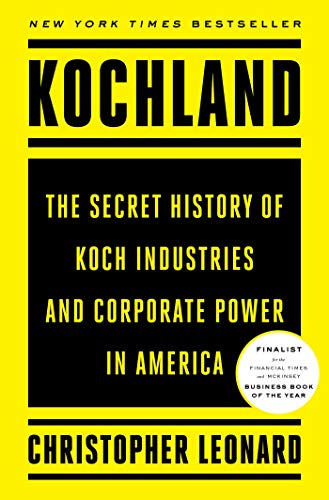 ---
I think that's it!
Thanks for sticking with me this year. I hope you've been enjoying this as I am.
Cheers and have a GREAT 2020,
Kiko